Artificial Intelligence is becoming a bigger topic in the marketing world. They are trying to find ways to use it in their ads and digital marketing strategy. Just like how AI is used in companies such as Facebook, marketers are learning how to utilize the technology for their benefit.
The article will be talking about how they can use artificial intelligence to optimize their marketing strategies. This will not only help you understand what exactly AI is but also what you can do if your company doesn't have one yet!
The two goals of any marketer are:
To find people who would be interested in their product To make sure the offer can convert people into customers who sustain the business with high-quality leads.
Artificial Intelligence is able to do this by helping you find and target the right customers through your ads. This results in higher sales, more qualified leads, and overall has a positive impact on your business.
1. Artificial Intelligence for Targeting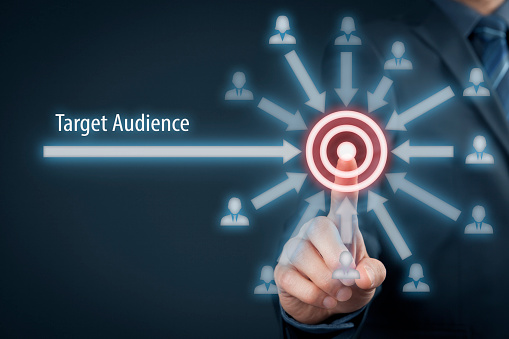 Targeting is the most crucial part of any successful marketing campaign because it's the difference between success and failure. If your campaign isn't reaching its target audience, then it won't be effective at all.
Artificial Intelligence is able to do this by analyzing your current customers and seeing if they have similar profile characteristics to those who are most likely interested in your product. This way you can get the right people interested in your product, without spending too much on targeting the wrong people.
2. Artificial Intelligence for Customized Content
Customized content is the future of digital marketing. Everyone expects to get more personalized and relevant content these days, so they don't even notice the difference.
Artificial Intelligence can help you create this personalized content by looking at your target audience's profiles. It will use these profiles to suggest the kinds of things they might be interested in, that are related to your company's goal. It will also understand if they are interested in your product based on their profile information as well.
3. Artificial Intelligence for Personalized Marketing
This is where the magic of artificial intelligence comes in and why many people are so excited about its usage in marketing.
Marketers can use this technology to get a better understanding of their target audience. This helps them learn more about their customer's profiles and what they are actually interested in, as opposed to what they are just saying they are interested in.
You will notice how this is important especially when it comes to direct-response marketing since it helps you understand your customer's behaviors better, which helps you adjust your marketing to meet his needs better.
4. Artificial Intelligence for Optimized Production
Artificial Intelligence can help you automate the production of your ads to reduce your costs, which is a crucial part of running a profitable business.
This means that instead of having 100 people in marketing doing the same thing over and over again, you can save money by reducing the number of people who do things. This will also help you save time from not having to manually go through all your campaigns weekly to make sure they are all done correctly and that they are what you want them to be.
5. Artificial Intelligence for Simplified Funnel Development
This is the part of your marketing that is the most important, because if it's not done right you won't have a high-quality marketing campaign at all. Your funnel is supposed to take people on a journey that can result in them buying your product or signing up as a customer.
Artificial Intelligence can help you sell more with less effort by using machine learning and artificial intelligence to understand what kind of actions are performed by your customers once they've been taken through your funnel.
This is a great way to optimize your funnel as you can adjust it to make sure it works better for every customer who is part of it.
6. Artificial Intelligence for More Sales
Once you have a well-developed funnel, you can use artificial intelligence to sell more and make sure that your offers are converting into sales as much as possible. It will help you understand what kind of people should be clicked on the ad and what kind of offers work best for them. Then once someone clicks on the offer, it will help you understand what kind of experiences they should have that make them more likely to purchase from you in the end.
7. Artificial Intelligence for More Comprehensive Targeting
Artificial Intelligence can help you figure out your target audience in a more comprehensive manner than you ever could before. This will allow you to create personalized ads and personalized messages that are actually going to be shown to the right people and be more effective at the end of the day because of it.
Ready to take your business to the next level? Work with the experts at Echofish to help pair your business with the right growth plan to help you gain leads, increase brand exposure, and boost your credibility. Contact us or book a call today for general inquiries, support, and resources, and take your business to the next level.