As multinational corporations grapple with a multi-polar world and the consequences of globalization, there are renewed challenges for marketers to build relationships between organizations and their stakeholders. An emerging concept, dubbed "empathetic marketing" by D.S. Harrell, can provide a framework for interpersonal connection that is empowering for both organizations and their stakeholders.
What is Empathetic marketing?
The practice of empathy, which is defined as "an imaginative projection of oneself into the psychological situation of another person." Empathetic marketing requires a deep understanding of customers and other stakeholders that are not mere statistics or reports. Businesses can no longer look at demographics in isolation; rather, empathetic marketing encourages businesses to move away from using basic demographic data to an understanding of the multiple elements that influence consumer choices, including culture, personality, values, attitudes, experiences and beliefs.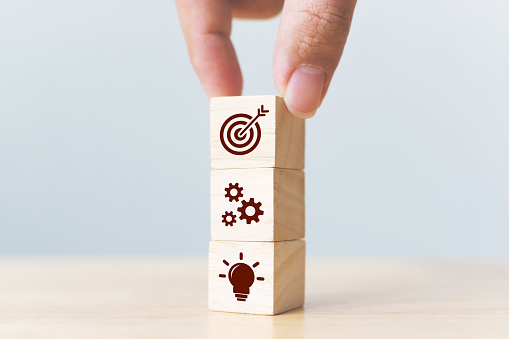 1. Empathetic Marketing as a Strategic Tool
Empathetic marketing is a strategic tool for companies to successfully engage and understand the diverse groups that make up their customer base. Empathetic marketing can help companies reach "unreachable" segments of the market. Empathic marketing will allow businesses to build connections with individuals, starting with customer service and then working on other touchpoints such as product development, pricing, promotion, or delivery.
2. Empathetic Marketing Leads to Earned Value
There are multiple benefits of implementing empathetic marketing. First, it helps a company recognize the value of its products and services from the perspective of end consumers. Second, it builds relationships with customers and other stakeholders that can lead to an increase in sales and business growth. Third, it allows companies to understand buyer behaviour and requirements for success; in turn, this leads to lower costs for customer acquisition (COCA) as well as more effective cross-selling opportunities.
The Importance of Empathetic Marketing in 2022
To address a growing "trust deficit" between businesses, governments, and other organizations, empathetic marketing can improve the brand value of companies and instill more confidence among their customers and other stakeholders. In turn, this will boost top-line growth for organizations, as customers are able to connect with brands on a more personal level.
How is Empathetic Marketing Different?
There are several key differences between empathetic marketing and traditional methods of marketing. Empathetic marketing creates a connection between the individual and the brand, instead of focusing on a single demographic. It helps businesses to engage stakeholders by providing information that is closer to the true needs, wants, and lives of customers. Using empathetic marketing allows businesses to improve their decision-making capabilities and gain more insights into the buying process. This consequently leads to improved supplier relationships and increased product quality for customers.
Empathetic Marketing is Effective for Businesses
Empathetic marketing is a powerful tool for businesses to increase sales, retain customers, and build trust in their brand. There are three key principles that can be used for empathetic marketing: reciprocity, scarcity, and exclusivity.
Reciprocity means having an empathic relationship with the customer. Reciprocity is a principle of mutual giving, based on the idea that one person will return kindness with kindness, or exceed expectations. Reciprocity applies to both customers and employees.
Scarcity is based on a psychological principle known as "probable cause" which means that people will value things only because they are lacking. Scarcity can target specific segments of the market, such as "valuable", "exclusive" or "limited edition" products.
A great example of empathetic marketing is Coca-Cola in the 1980s. By considering their customers through a "supersize-plus" strategy, Coca-Cola was able to engage in further market research and view their customers as people. This strategy helped them to find new ways to capitalize on changing consumer trends, such as demand for smaller bottles and growing awareness of health issues.
Future of Empathetic Marketing
Businesses are looking for a business model that can improve relationships with stakeholders and create more value for the company. As technology continues to evolve, empathetic marketing will become even more important to companies as new technological developments allow different ways of connecting with customers and other stakeholders through multiple touchpoints.
Empathetically Differentiated Products (EDPs) are a way to help make products or services more different from each other by implementing practical and emotional values that can relate to the customer's personal values and needs. A business can apply EDPs to its products and services to create more value for customers.
Empathetic marketing allows businesses to provide more detailed information that is based on actual customer needs and wants. The start of empathetic marketing is through customer service, where deeper relationships are formed between stakeholders and the company. As businesses build a stronger relationships with customers, they can start to gain greater insights through data analysis and use these insights to help improve their products and services for customers.
Empathetic marketing is a powerful tool for businesses to create improved relationships with customers and other stakeholders. Businesses are looking for practical ways to help companies better understand the needs of their customers, which can lead to a boost in sales and other business outcomes.
Ready to take your business to the next level? Work with the experts at Echofish to help pair your business with the right growth plan to help you gain leads, increase brand exposure, and boost your credibility. Contact us or book a call today for general inquiries, support, and resources, and take your business to the next level.